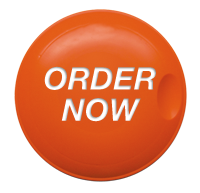 How much is a life worth? How often does $89 get spent going out to dinner, or at the movies? What if $89 enabled you to save someone's life? Think of how much more memorable that experience would be than seeing the most recent blockbuster that you'll forget by next week. Equip your whole family, entire police squad, fire fighting unit, etc. With this potential, you'll never stop talking about how fortunate someone was that you were equipped with a device to save their life.
Buy the ResQ Disc™ for your agency, department, or sector and equip your vital first responders with the potential to make a rescue, rain, wind or shine. Often times a cold water rescue can quickly worsen when an officer is pulled into the same threat; but when the rescuer remains on dry land, saving someone's life just got a whole lot more efficient. Whether you are in the Coast Guard and always on the water, or in East Texas patrolling the highways, make sure you are equipped with the device that WILL save a life.
ATTENTION: City-wide distributorships and state-wide dealerships are available!
Contact company president, Thomas Sytko, to secure your city or state and/or for more information.
Price List
EFFECTIVE OCTOBER 2020

FREE SHIPPING and HANDLING and NO SALES TAX
on ALL Disc, Disc w/Bag and Bag only orders!!

***NOTE: This order page for US shipping only***
For international orders, please contact us and include your mailing address
and we will provide a quote that includes shipping
QUANTITY

 

DISCS
(free S&H, no tax)
Discs w BAGS
(free S&H, no tax)
BAG ONLY
(free S&H, no tax)
SINGLE
(Qty 1-10)
 
$89 each

 

$138 each

 

$49 each

 

DOUBLE-PRO
(Qty 12)
 
$1044


 

 

$1632

 

 

$588

 

 

1 CASE
(Qty 24)
 
$2040

 

 

$3216

 

 

$1176

 

 

2 CASES
(Qty 48)
 
$3984


 

 

$6336

 

 

$2352

 

 

4 CASES
(Qty 96)
 
$7872


 

 

$12576

 

 

$4704

 

 

8 CASES
(Qty 192)
 
$15360


 

 

$24960

 

 

$9408

 

 

Prefer Not to Pay Online?


Download Order Form here