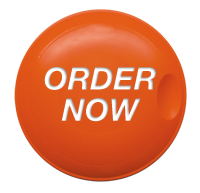 How much is a life worth? How often does $99 get spent going out to dinner or at the movies? What if $99 enabled you to save someone's life?
Buy the ResQ Disc™ for your agency, department, or specific teams/units and equip your vital first responders with the potential to make a rescue – regardless of heavy rains, high winds, frozen waterways, snow storms or nicer weather.
ResQ Disc is designed to make water and ice rescues more efficient and quicker, saving not only the life of the victim but the rescuer as well since they do not have to enter the water or step onto the ice…
Make sure you are equipped with the device that WILL save a life.
Price List
EFFECTIVE APRIL 2022

FREE SHIPPING and HANDLING and NO SALES TAX on all orders!

***NOTE: This order page for US shipping only***
For international orders, please contact us for a quote that includes shipping
QUANTITY

 

DISCS
(free S&H, no tax)
Discs w BAGS
(free S&H, no tax)
BAG ONLY
(free S&H, no tax)
SINGLE
(Qty 1-10)
 
$99 each

 

$148 each

 

$49 each
ALL QUANTITIES
Click Buy Now and Enter Desired Qty

 

DOUBLE-PRO
(Qty 12)
 
$1164

 

$1752

 

POPULAR
for Small Municipalities and Units
1 CASE
(Qty 24)
 
$2280

 

$3456

 

***
BEST
VALUE!
***

2 CASES
(Qty 48)
 
$4440

 

$6791

 

EXCELLENT CHOICE
for Mid-sized Depts
4 CASES
(Qty 96)
 
$8640

 

$13344

 

LOWEST
PER UNIT
PRICE!

Quantities of 100+

 CALL FOR QUOTE
PLUS, Private Labeling Available at quantities of 100+.
Call for pricing and details.

Want to pay with check instead?


Download Order Form here
NOTE: Processing times may be a bit longer.