Both Oceanside Swim Club and Save A Life (manufacturers of the ResQ Disc) appreciate your support!
---
Remember, this FUNDRAISER for OSC Kicks off with the Oceanside Pier Swim on Labor Day 9/4/23 and runs through 9/30/23

!
---
Feel free to share the order page with your friends, family, colleagues, co-workers, neighbors and other connections… https://water-rescues.com/osc
---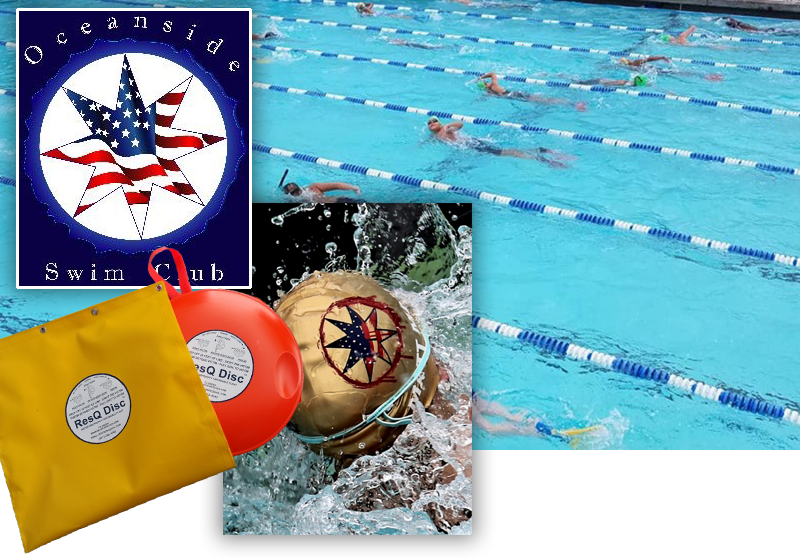 ---
ABOUT OSC
Oceanside Swim Club (OSC) is a non-profit, year-round competitive swim team. Their mission is to empower young people to be champions in and out of the water. Their program teaches and trains all levels of swimmers, emphasizing individual progress, team unity and family participation.
ABOUT RESQ DISC
ResQ Disc is the safest, most effective water (and ice) rescue device available today. Tested and used by first responders in police, fire, border patrol, swift water and other agencies across the US in an estimated 3000 rescues, this professional-grade equipment is now available for boaters, kayakers, jet skiiers, sailors and other water-activity enthusiasts.
See why this product is superior to life rings and throw bags.
IF YOU CAN THROW A FRISBEE, YOU CAN SAVE A LIFE!