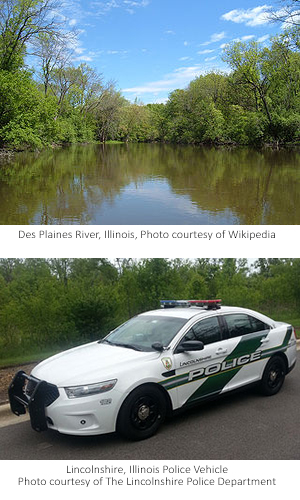 JULY 16, 2017 – LINCOLNSHIRE, IL – Two men, who had gone out on the Des Plaines River in a canoe, found themselves struggling in the current after the canoe capsized. Officer Jason Zange was dispatched in response to an emergency call from a nearby resident who could hear the two men yelling for help.
Just before his arrival, one of the men was able to pull himself to shore, but the other was exhausted and stuck. Officer Zange deployed his ResQ Disc and was able to pull the 2nd victim safely to shore without endangering himself by trying to go into the river for the rescue.
We are delighted to send this officer a free ResQ Disc for reporting this ResQ Disc rescue to us!